EDIT MAIN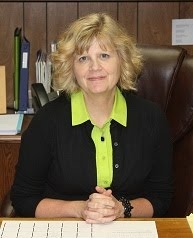 Lincoln #USD 298 focuses our efforts on ensuring all students are prepared to be college and career ready. This focus helps Lincoln staff members align instructional programs and support activities that will allow all our students to be academically and socially prepared for success in the 21st century.
The Lincoln Board of Education has a strong commitment to ensuring we maximize our resources and provide the best educational experience for our students. Our Board believes strongly in the role our community plays in the education of all students and welcomes collaboration to make it possible. Parental and community engagement are essential to ensure student success.
Our staff is dedicated and committed to using progressive technology, appropriate teaching strategies, and individual guidance to inspire students to become lifelong learners and productive members of society. Our staff has high expectations for all students and high expectations of themselves. They are dedicated to the profession of teaching and learning.
Lincoln offers an array of educational offerings in academic areas and Career and Technical Education pathways. We have agreements in both areas with area community colleges. We offer concurrent college credit courses which allow students to take college courses to receive college credit while receiving high school credit. We also offer online courses to help meet the needs of our students.
Besides an outstanding instructional staff, we also provide our students with the technological tools to maximize their learning. We have one to one laptop initiatives at Lincoln Junior-Senior High School for students to use in creating, designing, and increasing critical thinking skills while preparing them for real-life experiences. At the elementary level, grades three through six have one to one use of either laptops or iPads. This technology is used to enhance instruction, differentiate learning, and increase student engagement.
We have a great community that supports our schools and a recreation department that is an integral part of our community and school. Lincoln is a great place to raise a family!