🏐💙🏐💙🏐💙 Don't forget: 3rd-8th grade volleyball skills camp June 5-9 8:30-10:00. Please come even if you forgot to register ahead of time! $20 Go Leopards!! 🏐💙🏐💙🏐💙
22 High School girls are playing volleyball summer league in Salina. This season, there are 7 seniors!!
Here are the summer workout calendars for weights, football, basketball, and volleyball for each age group. If you have any questions please reach out to your coach or the Lincoln High School office.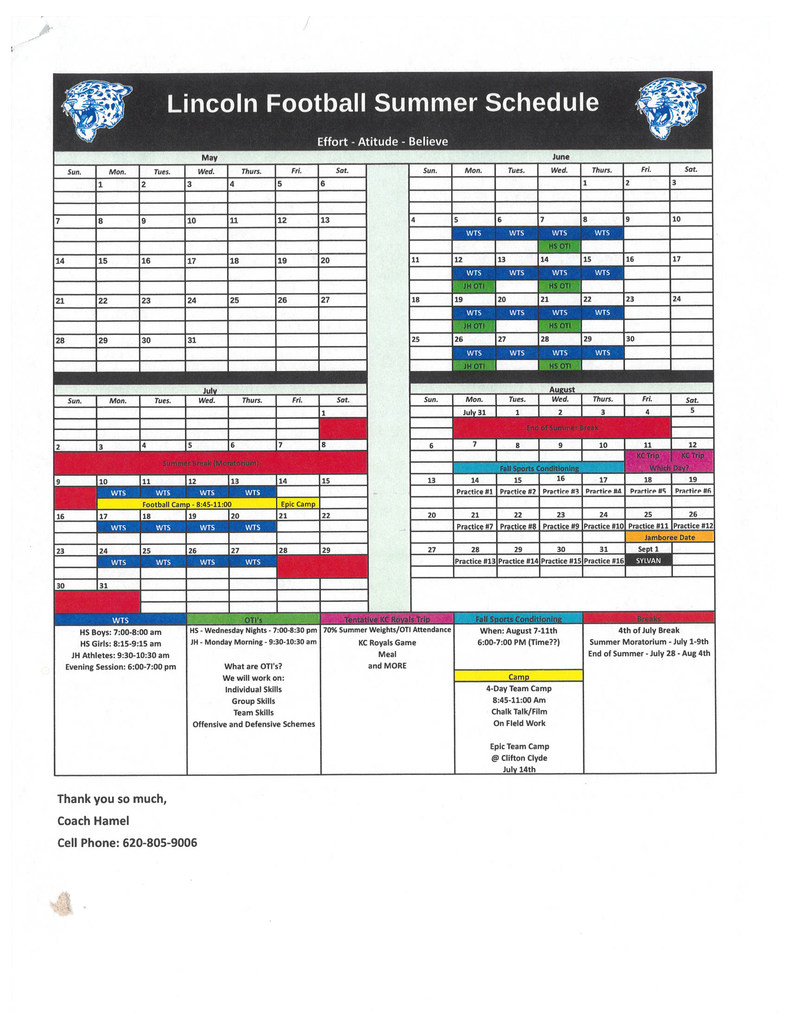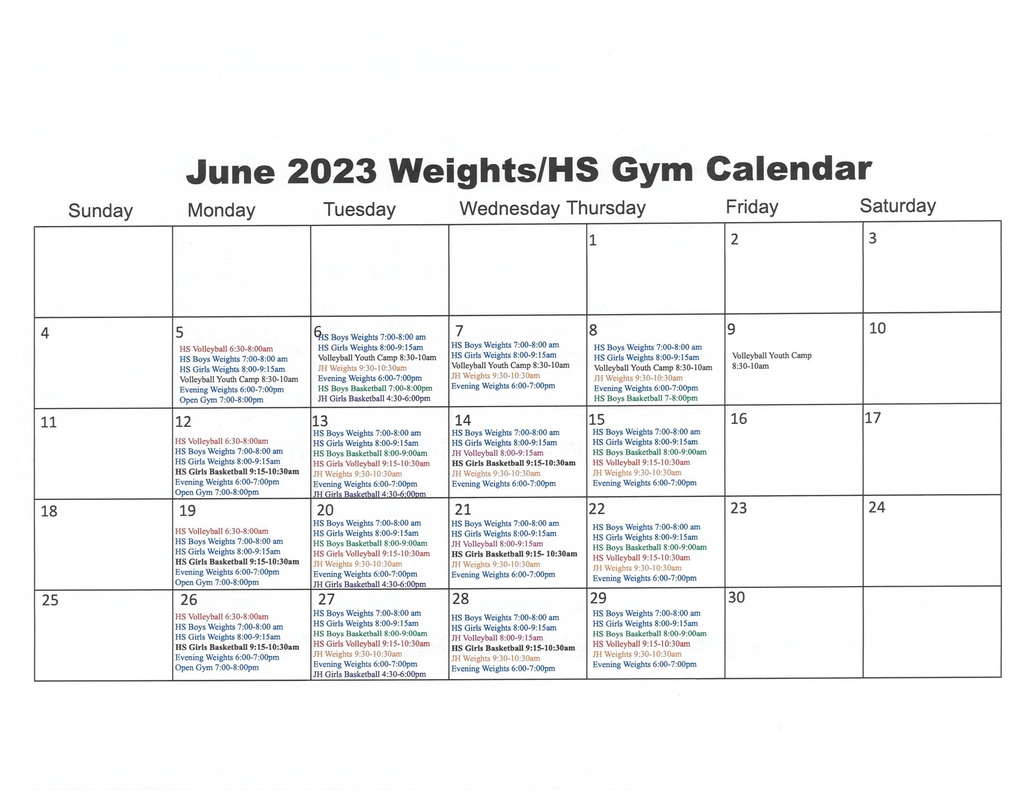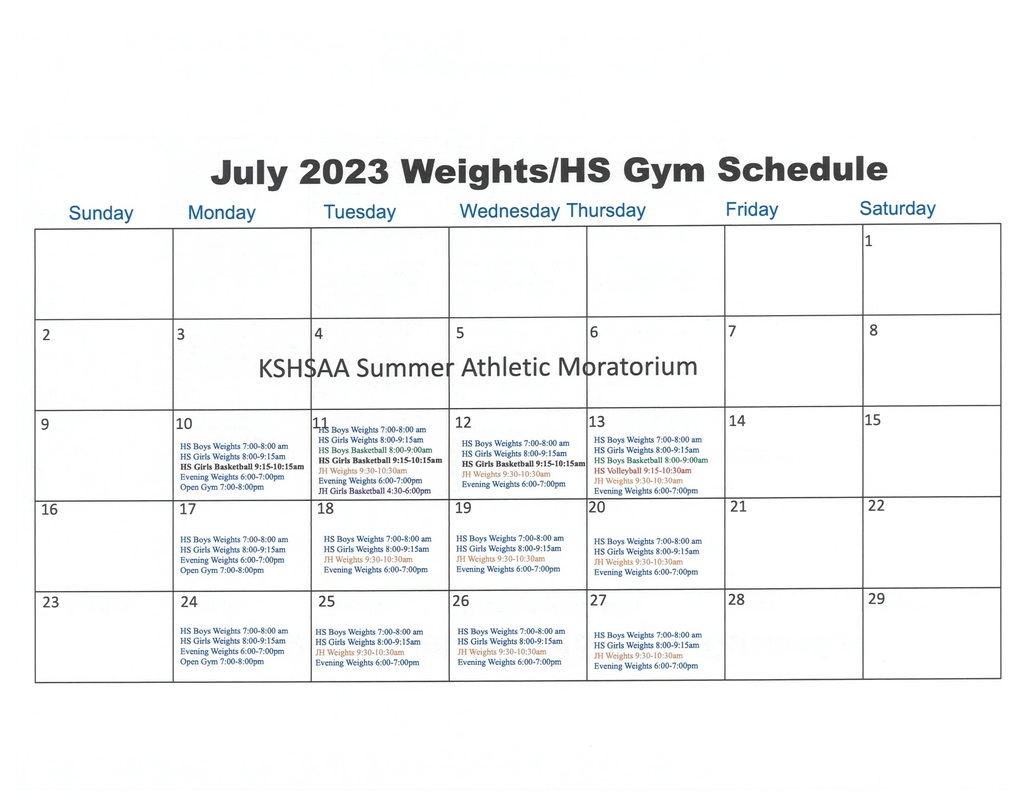 USD 298 will again be serving free meals for children ages 1-18. See the flyer for more information.
Please help send Hazel M off to state track to bring home some more hardware!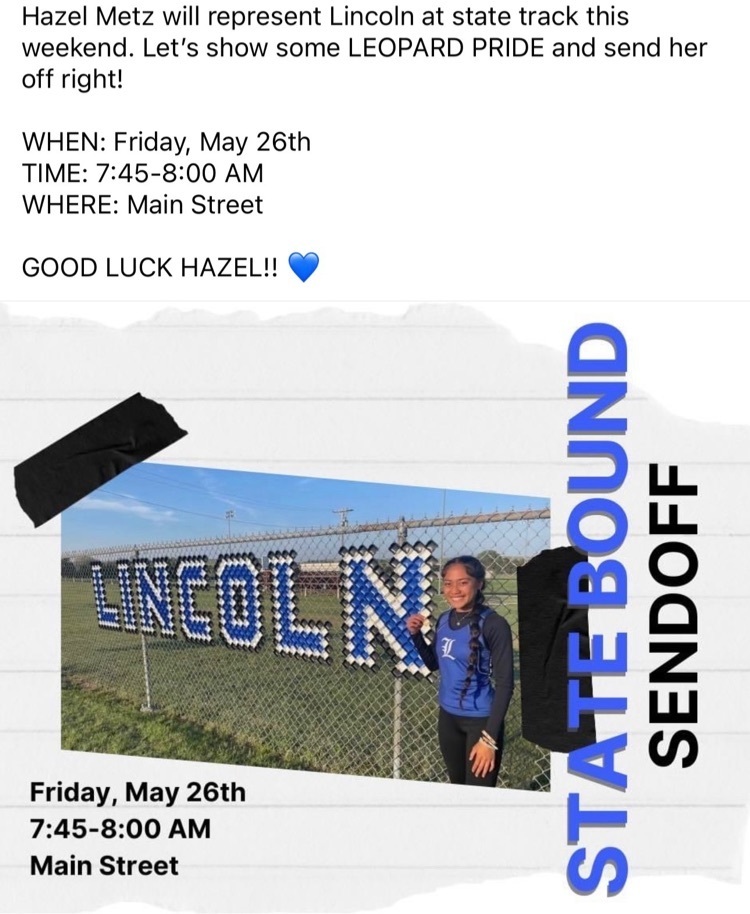 Congratulations Hazel on placing 2nd place in the 200m dash and qualifying for state!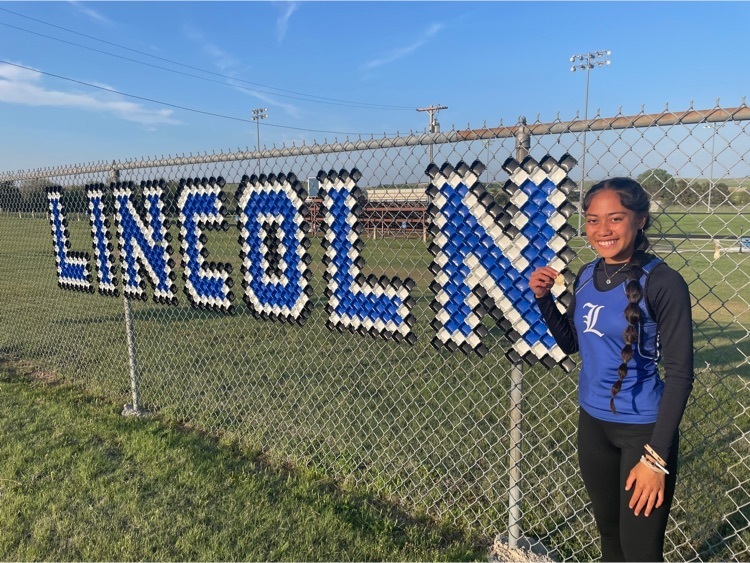 LES students read 55,267,900 words this year with their Accelerated Reader books. Amazing work!!
Chemistry learned all about ethanol last week. After they distilled ethanol, they were able to attend a tour at Kansas Ethanol. Thanks Kansas Corn for sponsoring our trip and lab equipment!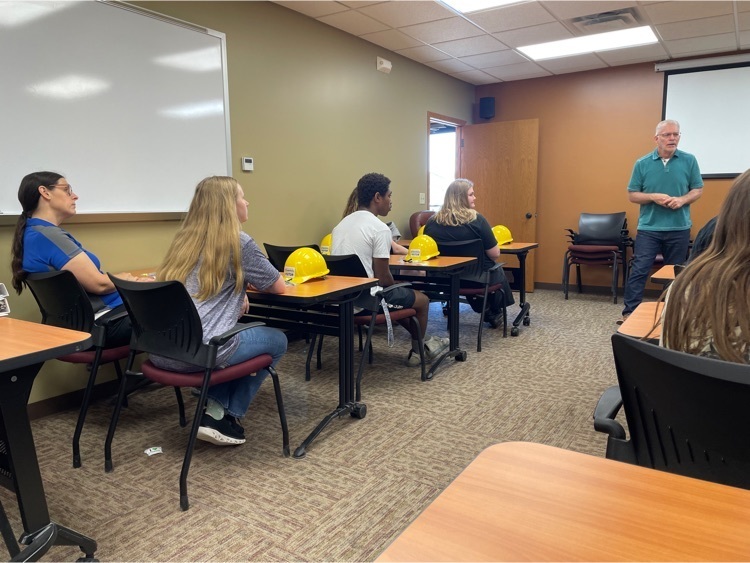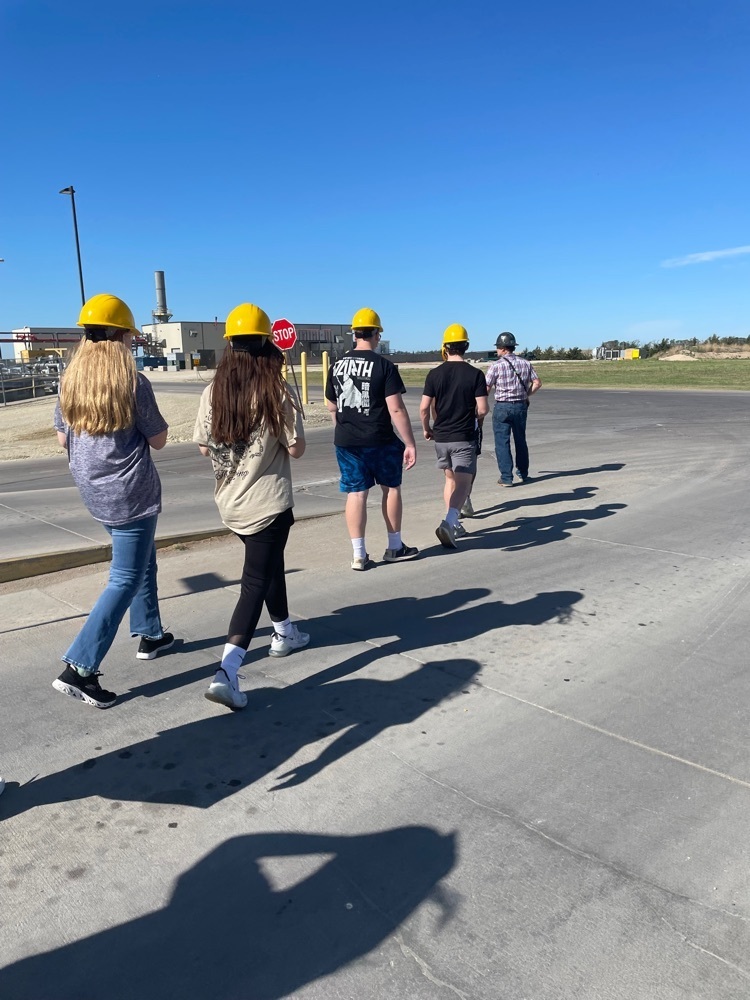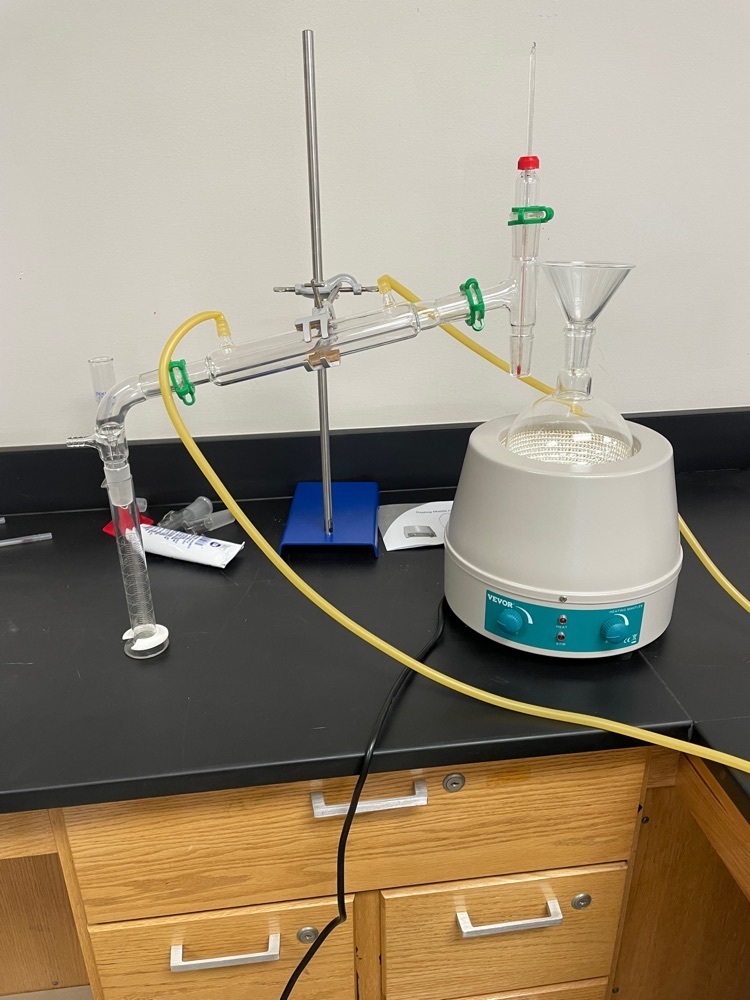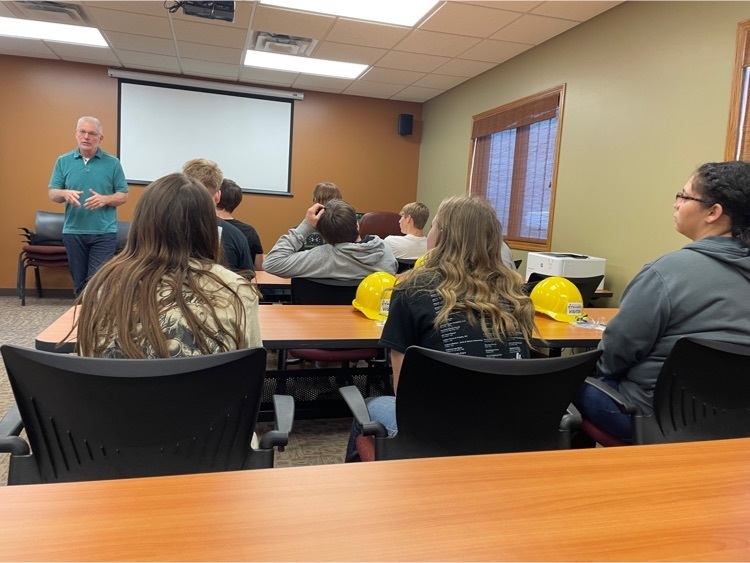 The 3rd - 5th grade field day has been postponed. The students are on their way back to LES. Students will return to their classrooms for now. Once we are able to set up some activities in the gym we will resume the field day. We will send another text when that will begin. Parents are welcome to attend once the inside field begins.
It's not to late to sign up for the Lady Leopards Volleyball Camp! Contact Coach Crenshaw, the high school office, or just show up on June 5th!! Go Leopards! 🏐🏐🏐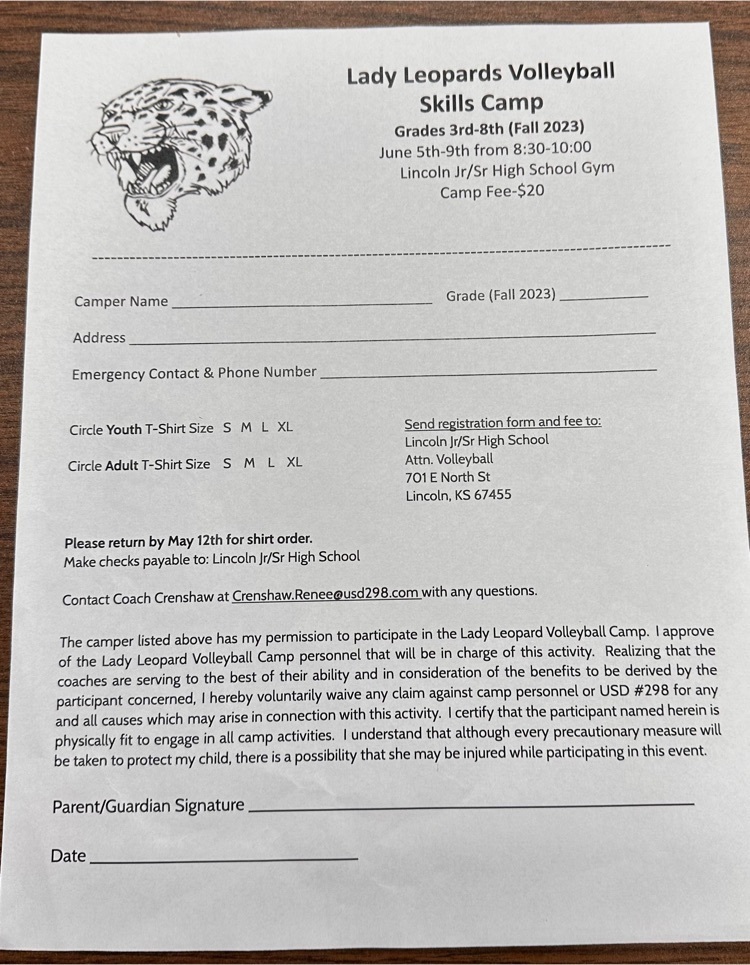 Today is Speech Pathologist Appreciation Day! Thank you, Mrs. Johnson for your constant encouragement and how you help our students succeed. We are grateful for your insight and expertise! Thank you!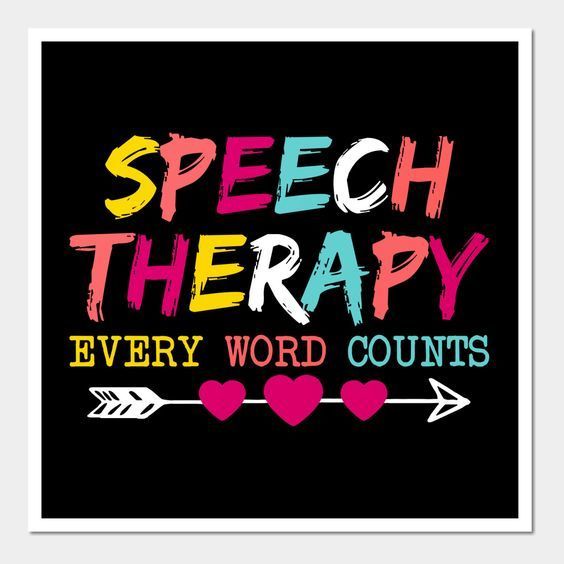 The high school regional track meet in Mankato scheduled for Thursday, May 18th has been rescheduled for Friday, May 19th. The field events are scheduled to begin at 1:00. The event will still take place in Mankato.
Lots of Lincoln Elementary School activities this week! Monday - 5th grade promotion 2:00 at Lincoln Elementary gymnasium. Tuesday - Kindergarten graduation 2:30 at Lincoln Elementary gymnasium. Wednesday- K-2nd field day at Mettner field at 12:15-2:15. Friday - 3rd - 5th field at Mettner Field at 8:30-12:30.
Biology students were able to dissect frogs after spending the last several weeks learning about the major organ systems in the human body. They then took a lab practical like they would in a college science lab class!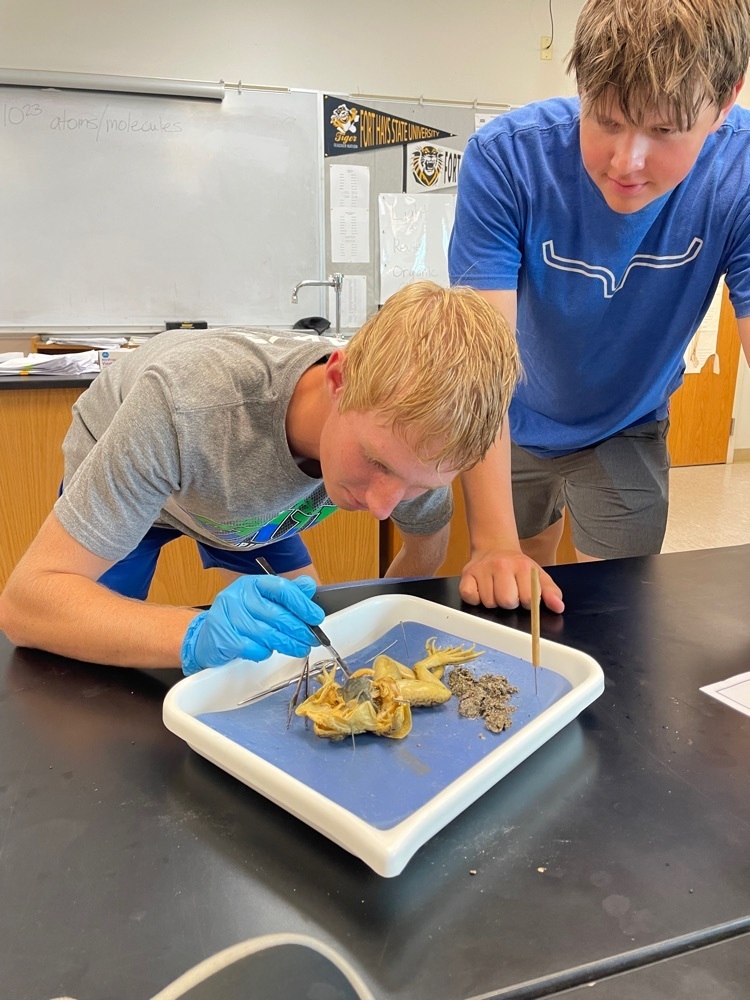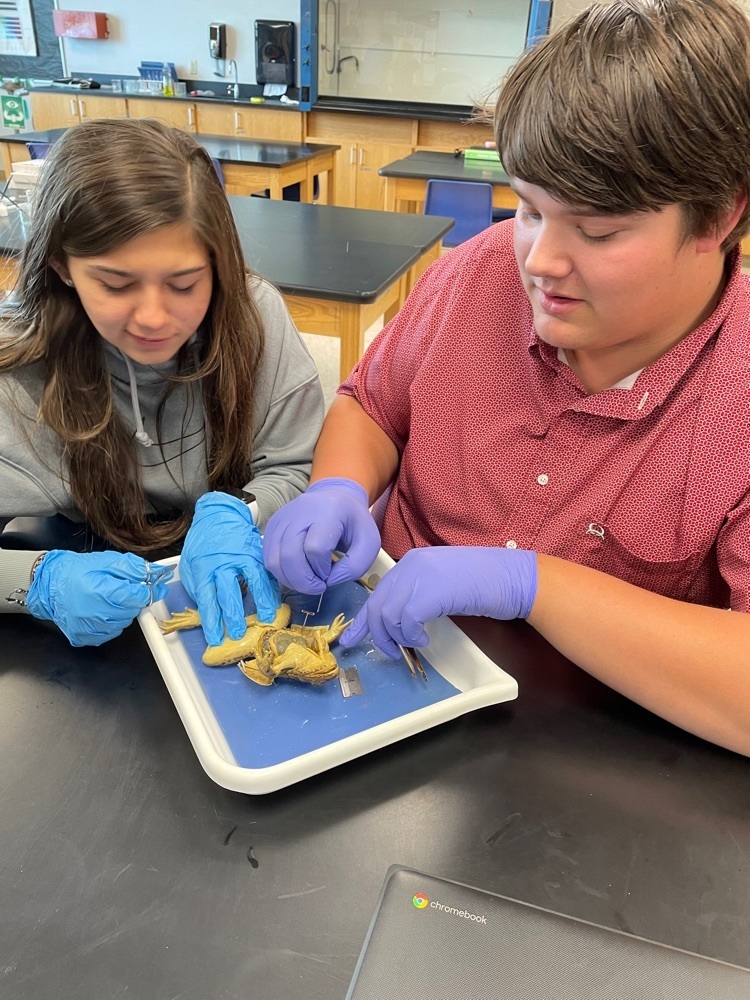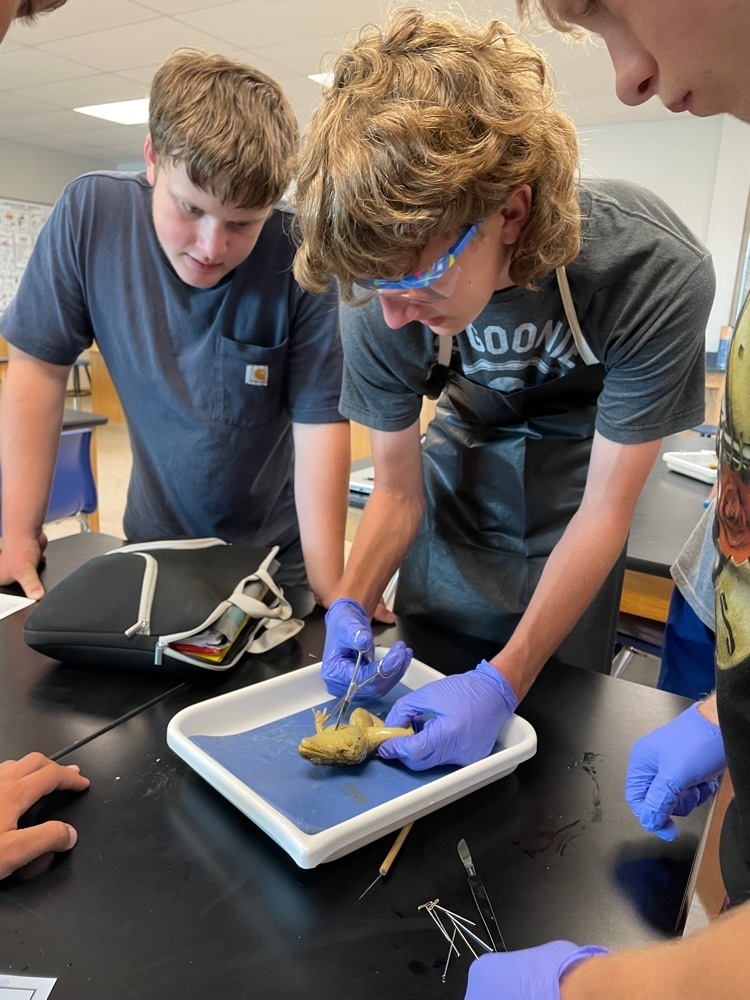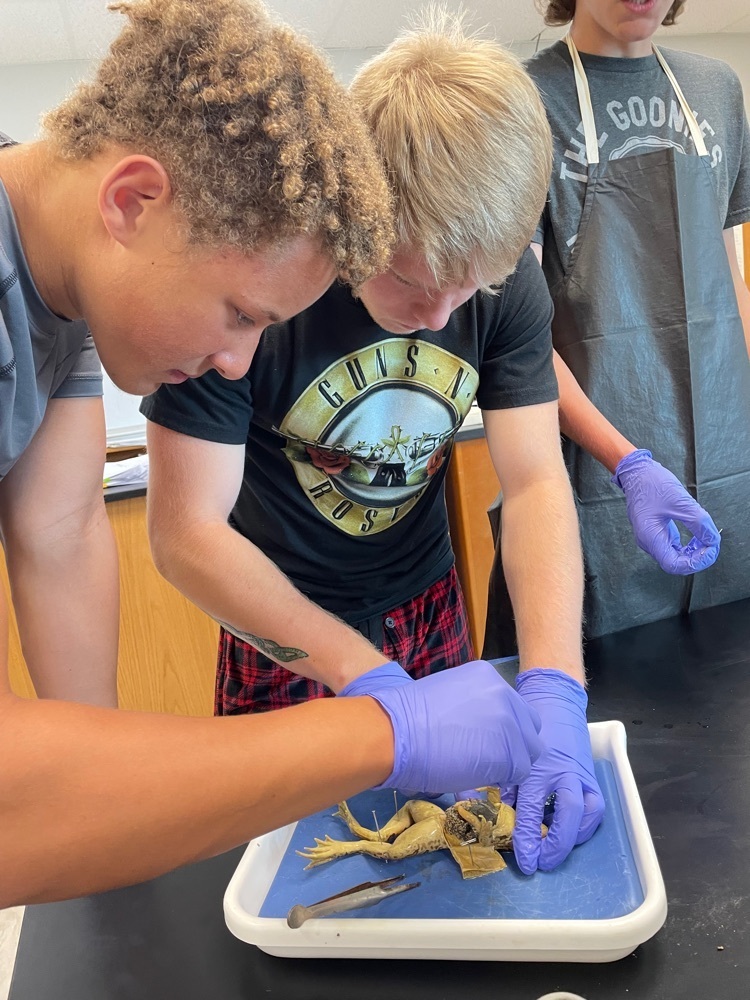 Words are not enough to say thank you to our School Nurse. You care for students and staff by your kind words and gentle touch. You understand the importance of keeping us all healthy and in school. Your compassion and enthusiasm for your profession is delightful to see. Wishing you a very happy School Nurses Day - you are the heart of our schools!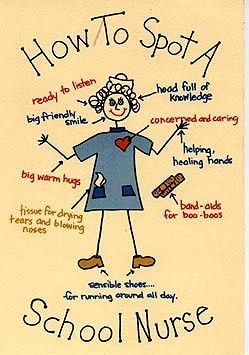 The NPL track meet scheduled for Thursday, May 11th has been moved to Friday, May 12th at 3:00. It will still take place in Mankato.
The junior high track meet today has been cancelled due to inclement weather. Makeup day will be Friday May 12 at 10:00 a.m. in Mankato.

All library books are due in the LES Library on Wednesday, May 10th. If a book is lost or damaged, it must be paid for by this date in order for your student to receive their AR rewards. Please call LES with any questions. Thank you!
Todays senior spotlight is Remington Frankenstein. His future plans are to start a business in the gaming industry. Congrats Remington!